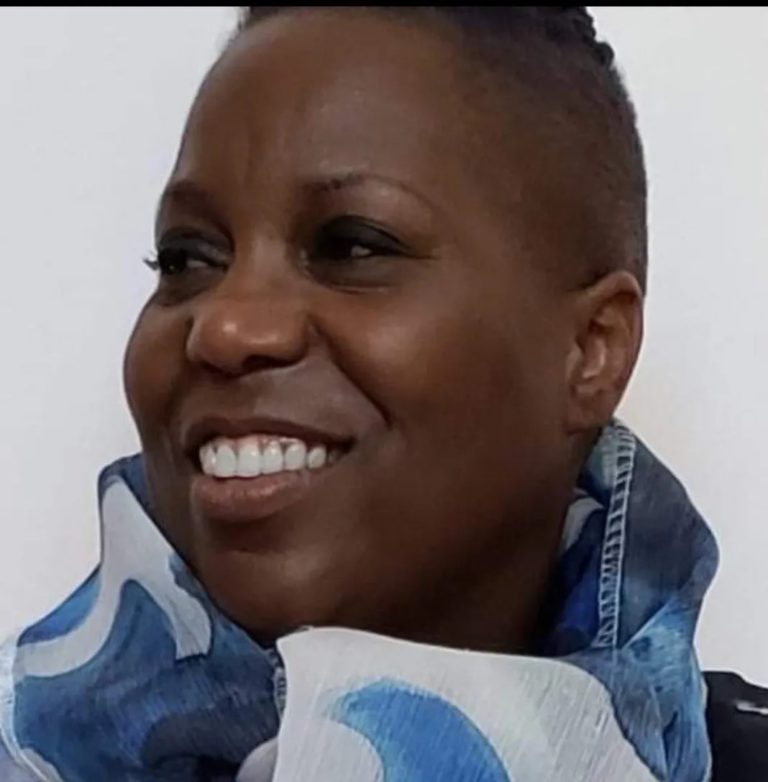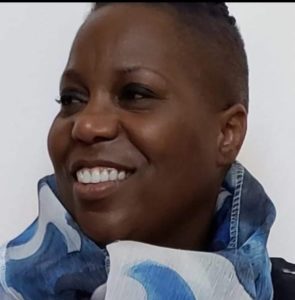 Keynote Speaker - Dr. Bertice Berry
Sociologist, Bertice Berry, PhD. is a best-selling author and award-winning lecturer. She has been named Comedian of The Year, Lecturer of the Year, and Entertainer of the Year. She has published 11 best-selling books in both fiction and non-fiction and has won numerous awards and accolades for both her writing and presentations.
Berry has used her unique gifts and talents as a writer and ghostwriter for others on a wide range of topics including race and gender issues, sociological studies, stratification, healthcare reform, humor, spirituality, sexuality, slavery and the abolitionist movement, weight loss and wellness, relationships, servant leadership, transformational leadership, diversity and love.
Berry believes that every one of us has been given a unique purpose and it is our obligation to find it and use it to improve first our own self and then for those we live and work with.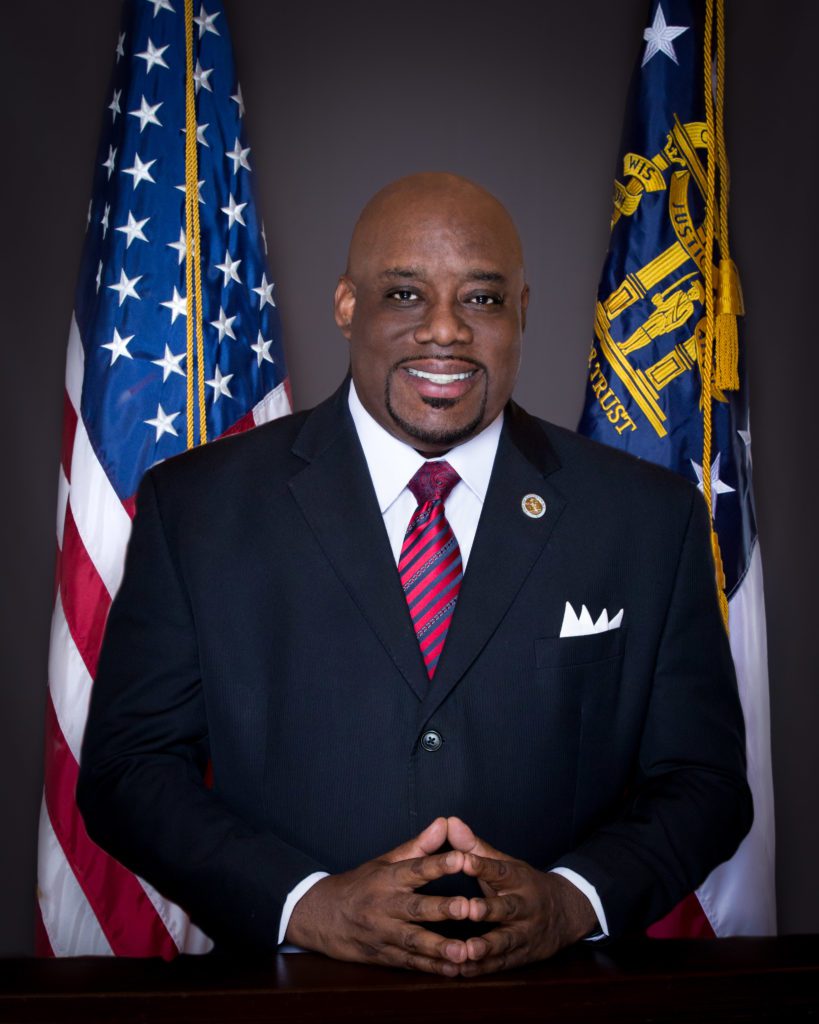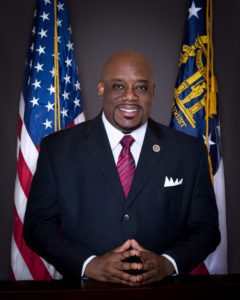 Featured Speaker - Mayor Van R. Johnson, II
Purpose, Passion and People are the core principles that guide and drive the life of the Honorable Van R. Johnson, II, First District Alderman of the City of Savannah, Georgia.
Born and raised in Brooklyn, NY, but with strong Savannah roots, Alderman Johnson is a graduate of the New York City Public School System and has earned undergraduate and graduate degrees from Savannah State and Georgia Southern University. 
As a radio talk show host, political commentary and author of local weekly columns, Alderman Johnson has distinguished himself as an independent, thoughtful and passionate voice on current events. 
As a nationally certified Human Resources and Georgia certified Law Enforcement professional, Alderman Johnson has utilized his unique skill set as a sought after trainer, speaker and consultant in these areas. 
In 2004, Alderman Johnson was elected as the First District Alderman on the Savannah City Council.  He has been re-elected 3 times by the citizens of the District.  During his tenure on Council, Alderman Johnson has served as Mayor Pro Tem and Vice Chairman.  He has consistently used this sacred platform to advocate on behalf of the least, the last and the lost and to promote inclusion and equity for all of Savannah's citizens. 
Alderman Johnson has demonstrated leadership nationally as only the 4th elected official from Savannah to serve on the Board of Directors of the National League of Cities. He was recently appointed to serve as Chair of the Advisory Board of the National League of Cities, becoming the first Savannahian to hold such an office.  
Alderman Johnson is nationally recognized as an innovator and thought leader in the areas of youth development and engagement through his service of over 20 years as the Director of the Chatham County Youth Commission.  Since that time, he has assisted cities and counties across the country in developing governmental youth leadership programs, to include co-founding the Savannah Youth Council in 2004. 
Locally, his service has been dedicated to children, youth and families.  He currently serves as the President of the Board of Directors of the Wesley Community Centers of Savannah, past Board Chair of the Chatham County Department of Family and Children Services in addition to numerous local non-profit organizations. 
Alderman Johnson's efforts have been recognized as the 2016 Savannah State University Fellow, 2017 Savannah Martin Luther King Observance Day Parade Marshal, 2017 Savannah Black Heritage Festival honoree, 2017 Association of County Commissioners of Georgia Civic and Community Service Award Recipient and the 2017 James P. Simms Public Service Award by the King Tisdell Cottage Foundation.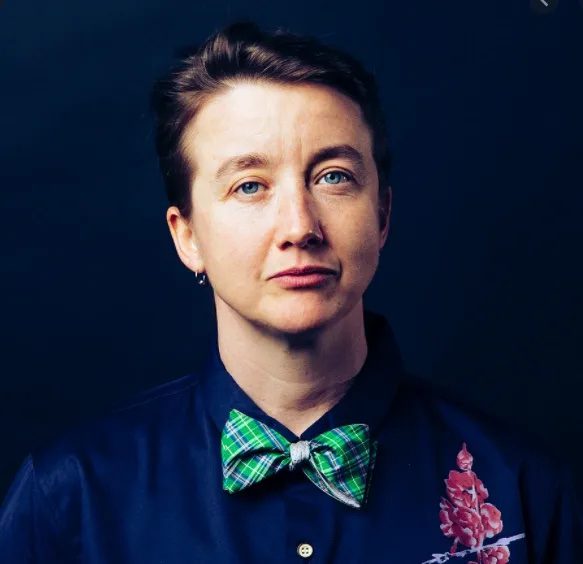 Featured Speaker - Gypsy Schindler
Gypsy Schindler is an artist, musician, poet, writer, teacher, speaker and storyteller.  She has a BFA from Kendall College of Art and Design and an MFA from Easter Michigan University.  She currently resides in Alfred, NY with her wife and 2 dogs and travels around the country for a variety of creative collaborations!  You can see her work at www.gypsywindschindler.com.
Featured Speaker - Sidney Gaskins
Sidney Gaskins, LPC, LCPC is a licensed professional counselor, Alpha Omega yoga trained instructor, with master's in industrial and organizational psychology and mental health counseling from Walden University. Her training and education provide her a unique perspective when she is with clients. Through each, she is able to use theory and evidence-based practices to collaborate with clients in creating a customized plan of action to address their needs. She has incorporated yoga with therapy clients, engaged employees in meditation. She has done strategic planning with therapy and business clients. "There is a business in life and life in business – they often overlap."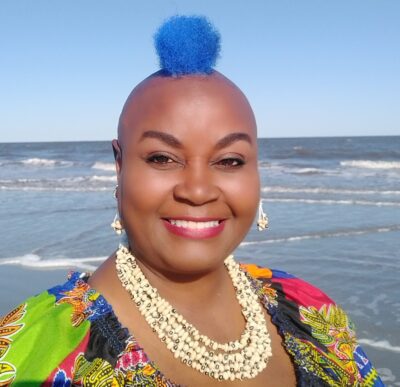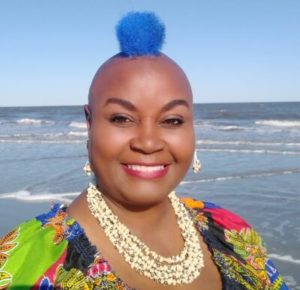 Featured Speaker - Hermina Glass-Hill
"As a child, I grew up in the hardscapes of George Washington Carver Homes, a public housing community in Atlanta. Life was hard, resources were scarce, and there was a tremendous amount of lack, but for the exorbitance of my imagination and love of reading. Never in my wildest dreams did I imagine that I could travel to Africa - the land of my ancestors, or the Caribbeans Islands, or find fulfillment protecting nature – trees, river, oceans, coral reefs, whales."
Hermina Glass-Hill grew up in inner-city Atlanta. Family trips to the Sea Islands of coastal Georgia and South Carolina awakened her love for the ocean and nature. Later travels to Africa and the Caribbean Islands expanded her imagination and broadened her worldview about nature, history, people, and culture.
Prior to joining Oceana, Hermina served as the research historian for the National Center for Civil and Human Rights where she learned the value of hard-won struggles for racial equality and ocean justice during the Civil Rights Movement.
In 2016, Hermina founded the Susie King Taylor Women's Institute and Ecology Center to honor this Gullah Geechee freedom seeker and to provide educational programming on the influence of coastal ecology in the lives of enslaved and free women. In 2019, she received the Georgia Governor's Award for Arts and Humanities for her service in preserving African American history and culture. Most recently she worked as the climate justice advocate at Georgia Interfaith Power and Light, engaging communities and educating local, state, and federal policymakers on the impact of climate change on frontline coastal communities.
She attended Spelman College and Georgia State University where she earned a bachelor's degree in history and a master's degree in heritage preservation.
She lives with her husband in Midway, GA, a town forty miles south of Savannah.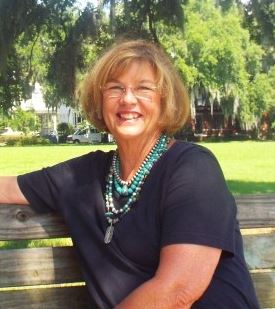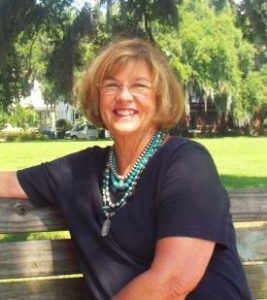 Featured Speaker - Dottie Kluttz
Dottie Kluttz holds a BSN degree from The University of Virginia. Most of her nursing career, she taught Pediatric Nursing at UVA, Emory and Armstrong Atlantic University.
She joined Hospice Savannah as a Hospice R. N. in 1993.
In 2001, she created Hospice Savannah's Story Keeping program.
This program records the life stories and memories of patients through audio. The recorded stories then are given to the patients and their families.  Both patients and their loved ones praise the program. In 2004, she received a Georgia Medical Hero award for Innovation in Medicine for her Story keeping program.
Dottie's passion is "All about Story". Therefore, she presents classes on "Telling Your Own Life Story", "Storytelling as Medicine", and is The Storyteller at her Church, where she tells stories of all kinds to the congregation.  She has presented her Storytelling ideas at National and State Nursing conferences. She was the McGhee Lecturer at The University of Virginia School of Nursing.
She has received acclaim for her work in articles written in The University of Virginia publication, "The Legacy" and was chosen as one of the "Heroes Among Us" by Coastal Senior Magazine, here in Savannah.
Dottie is now involved with the Organizational Story movement that is teaching Organizations the value of Storytelling in improving internal staff relations as well as being the most valuable marketing tool available to an organization.
She presented a TEDx talk at the annual Savannah event in May 2014.
Orlando Montoya interviewed Dottie for his Savannah podcast and his column in Connect Savannah. He called her one the greatest advocates of Storytelling in Savannah.
In 2021 Dottie was chosen as one of Savannah's "18 Smart Women" by St. Joseph Hospital Foundation.
"I have a passion for storytelling. One of the gifts we have is that we can tell stories and yet, it is the least utilized of all our gifts. The more people I can get to tell stories, the happier I am."
Featured Speaker - Pastor Ricky Temple
Pastor Ricky Temple is one of America's most innovative and influential leaders. His straightforward and captivating messages have endeared him to many internationally. He has been a committed husband to Diane Temple for 40 years and the proud father of two children, Ricky Temple Jr., and Christina Temple.
For almost four decades, he has touched lives around the world through radio and television. His unique communication style gives him the ability to take complex subjects and make them easy to understand. His deep commitment to developing leaders, churches, and families has made him a highly sought-after speaker and consultant.
Pastor Ricky Temple serves as Senior Pastor of Overcoming by Faith Ministries in Savannah, Georgia; a vibrant and community-engaged church where he has faithfully served since 1981. From June 2011 to December 2013, he served as the Lead Pastor of The Church on the Way in Van Nuys, California, while serving at Overcoming by Faith Ministries in Savannah. Since 2007 he has led his church to develop a digital/physical platform that has proven to be invaluable.
For his committed service in ministry excellence, Pastor Temple was awarded an Honorary Doctor of Divinity Degree from the International Church of Foursquare Gospel in 1997. He has an undergraduate degree in Theology and a master's degree in Strategic Leadership from Life Pacific University in San Demas, California. Currently, he is a doctoral candidate for a Doctor of Divinity Degree at Kings Seminary in Dallas, Texas, specializing in why Pastors and leaders Burnout.
Pastor Rick is an aspiring author of several books to include Surviving Marriage, Surviving the Single Journey, and Learning to be Happy. Also, he has co-authored with Debra Smith Pegues, Why Smart People Make Dumb Choices.
Pastor Temple has a strong passion for God, humor, and producing practical insights about complex issues. Beyond Pastoring, his ultimate life's work is to become what he calls a "Lastologist." The latter years of his life will be committed to producing tools to help leaders, marriages, and families, develop healthy perspectives and life habits that will help them last. With his "down-home" approach, Pastor Temple delivers refreshing insights that uniquely challenge, strengthens, and encourages those who hear him.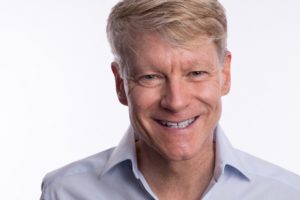 Featured Speaker - Chuck Chewning
Chuck Chewning has more than thirty years' experience in luxury residential, hospitality and preservation interior design. Today he runs his own design business, Charles H Chewning Interiors based in coastal Georgia. Chewning's attention to conceptual design development, documentation and management in the interior design field is coupled with his cross-cultural experience he accumulated from years of living in London, Milan and New York City.
In 2014, Chewning became design director of Studio Rubelli, the interior design division of the Rubelli Group where he worked on prestigious hospitality and residential projects around the world including Longcross, the English country house in Surrey of a royal family, a new showroom in Paris for the Rubelli Group and the restoration of Palazzo Berlendis in Venice, Italy.
In 2013, Chewning completed the much-celebrated restoration of the historic Gritti Palace in Venice, Italy. For his design, the Gritti was awarded the International Hotel & Property Award and was featured prominently in Architectural Digest (May 2013). The Gritti Palace recently won an Haute Grandeur Global award and was named best hotel in Venice by Travel + Leisure 2020 World Hotel Awards.
Chewning joined the iconic American lifestyle brand Donghia in 2008 as creative director, a position he held for eight years in New York City. Here Chewning implemented his vision for enhancing and elevating the brand's legacy globally. In 2015, he designed and curated the exhibition, Angelo Donghia: Design Superstar, at the New School of Interior Design.
Chewning recently completed the restoration of the prestigious c. 1916 Armstrong Mansion in Savannah's National Register Historic District for the Kessler Collection, which won the Historic Savannah Foundation's President's Award.
Chewning has won awards for his work at The Prince de Galles in Paris, The Grande Bretagne in Athens (Architectural Digest, March 2004) the One & Only Kanahura in the Maldives, as well as the Hospitality Design Award (2006) the European Design Award (2003 and 2004) and the Golden Key Award (2004 and 2006.) His contributions to the design world have been recognized in countless publications including Blue Cameron's 2014 book Conversations: Up Close and Personal with Icons of Fashion, Interior Design, and Art.
Chuck's work was recently featured in Elle Decor's October 2019 Collector's 30th Anniversary issue. Currently, the firm is renovating a Georgian estate in Tuxedo Park, Atlanta, designing a luxury residential tower, and working on a new residence on one of historic Savannah's most majestic squares.
An alumnus of The Savannah College of Art and Design, Chuck became the first recipient of the SCAD Distinguished Alumnus Award in 2008, and wrote a forward to the Assouline book SCAD: The Architecture of a University.